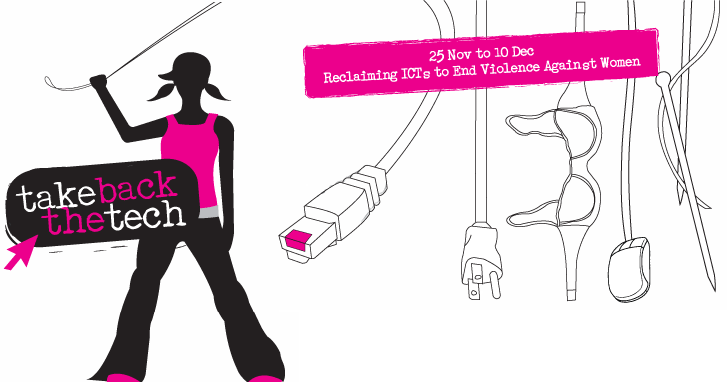 //Hundreds of women made private public by testifying about street sexual harrassment in the Blank Noise Project Blogathon in India.
In 2004, a multi-media messanging (MMS) clip of two teenage students engaged in a private sexual act was circulated and eventually put on sale by a third-party in a popular auction site.
//US: In New Mexico, the Domestic Violence Virtual Trial helps judges and court staff learn about issues and challenges in VAW cases, and compare rulings with colleagues.
In 2001, a man was charged with murdering his wife after he intercepted her email and learnt that she planned to leave him. Survivors of domestic violence search for support online and use untraceable, donated cell phones to ensure secure communication.
Best-selling video game, "Grand Theft Auto:San Andreas" encourages their millions of players to treat female sex workers as objects of aggression and murder.
//In South Africa, women survivors of violence gain skills in digital storytelling to share their experiences and courage.
//In Uganda, a SMS campaign called Speak out! Stand Out! is organised by WOUGNET to collect messages against VAW.
//In Quebec, feminists and communication rights activists are creating short video clips and comic postcards on VAW.
//In Malaysia, Burmese refugees are creating audiocasts on issues related to VAW and women's rights together with Centre for Independent Journalism.
//Take Back the Tech UK: women's organisations working to end violence against women tell their stories about using ICTs in their work.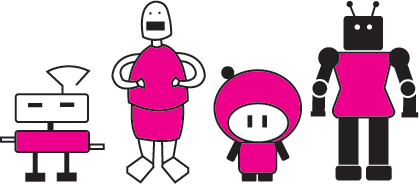 Take Back the Tech Global

"Take Back the Tech" is an initiative of the APC Women's Networking Support Programme (APC WNSP), a global network of women who support women networking for social change and women's empowerment, through the use of information and communication technologies (ICTs) especially internet, founded in 1993. The APC WNSP is part of the Association for Progressive Communications (APC).
The APC is an international network of civil society organizations dedicated to empowering and supporting groups and individuals working for peace, human rights, development and protection of the environment, through the strategic use ICTs, including the Internet.
Our network numbers over 100 women from more than 35 countries. They are individual women and women's groups and organisations working in the field of gender and ICT and actively supporting women's networking. Our members have formed themselves into regional networks in Africa, Asia-Pacific, Europe and Latin America.
Our programme members are specialists in areas such as training, information facilitation, technical work and policy issues. Many work on a voluntary basis and are mostly experienced network users rather than formally-trained ICT experts. We come from different backgrounds: among us are activists on issues such as housing, environmental protection and women's health; librarians, journalists, web developers, trainers, technicians, and user support providers. Some of us work for Internet Service/Content Service Providers (ISP/CSP) that are members of the Association For Progressive Communications. Some are independent activists, and some are members of women's organisations.
http://www.apcwomen.org/about/
http://www.tackbackthetech.net
http://www.genderit.org
http://www.apcwomen.org/gem
http://www.apc.org
TAKE BACK THE TECH:
16 DAYS OF RECLAIMING TECHNOLOGY
IN ACTIVISM TO END VIOLENCE AGAINST WOMEN
From 25 November to 10 December, get ready to pull out the mouse, flex your SMS fingers and engage full energy in activism to end violence against women (VAW). APC Women's Programme (APC WNSP) calls on users of the radio, television, internet, emails, mobile phones and all kinds of
information and communication technologies (ICTs) to Take Back The Tech!
What is the campaign about?
Take Back The Tech is a collaborative campaign by ICT users, advocates, collectives and organisations that take issue with the prevalence of VAW in our diverse realities. Initiated by APC WNSP in 2006, the campaign is
part of the 16 Days of Activism Against Gender-based Violence initiative.
It is our right to shape, define, participate, use & share knowledge, information & technology, and to create digital spaces that protects everyone's right to interact freely without harassment or threat to safety. Take Back The Tech aims for this & calls all user of ICTs ­especially grrls & women ­ to take control of technology and consciously use it to change unequal power relations.
How can you Take Back The Tech?
**16 daily actions**
Simple daily actions throughout the 16 days that uses ICTs strategically to counter VAW. From sending SMS, making digital postcards, snapping pictures, playing with radio to remembering forgotten names in the history of ICT development, you can take action with the tools and platforms that you have access to.
**ka-BLOG**
Explore and thicken the knowledge around ICTs & VAW by joining the 16 days blogathon. New to blogging? This is the perfect reason to start your own, or at least, click that 'comment' button to have your say. Daily topics will be posted on the campaign site to stir conversation, as well as instructions on how to set up a blog.
**Local initiatives**
Start your own Take Back The Tech campaign. As seen above, independent and creative initiatives to Take Back The Tech are taking off in different parts of the world, translating content and action to address local needs and priorities. Use the campaign website to highlight your action, or find information and resources. There are tech tools & tips, articles & links, portable applications, images & graphics, and if you don't have an online publishing space, you can have your own page on the site. Email us to let us know how we can support your action.
**Digital stories, audiocasts & more**
Learn by listening to the experience and stories of women and men affected by VAW. The campaign website will feature created digital stories, audiocasts, video clips and postcards. If you have something you would like to share, just log on to the campaign site and submit your story.
**Suggest an action**
Help shape the campaign by sharing your experience & ideas. If you have thoughts, email us or log on to the site, and make it part of the campaign.
Check www.takebackthetech.net daily from 25 November to 10 December, and take action. Reclaim technology to end violence against women.
For more information: send an email to jac@apcwomen.org, or
ideas@takebackthetech.net
Organisation ICT tools information:
The Mission of the Women's Networking Support Programme is to promote gender equity in the design, development, implementation, and use of information and communication technologies – with special focus on inequities based on women's social or ethnic background – through the provision of research, training, information, and support activities in the field of ICT policy, skills-sharing in the access and use of ICT, and women's network-building.
As a virtual network, the APC WNSP uses a variety of ICT tools to implement this work including instant messaging, mailing lists, email, public and private websites and wikis, online databases. The APC WNSP also hosts three major online platforms which include lots of interactive tools for participation including blogs, comment forms, e-groups, wikis, spaces for uploading photos, audio files and videos.
Contact details:
Jac SM Kee
APC Women's Networking Support Programme
Tack Back the Tech Campaign Coordinator
jac at apcwomen.org
APC WNSP Street Address
GreenNet Educational Trust
Catherine House
56-64 Leonard Street
London, UK EC2A 4JX
Tel (UK): 0845 0554011
Tel (int'l): +44 (0)20 7713 1941
Fax: +44 (0)20 7837 5551