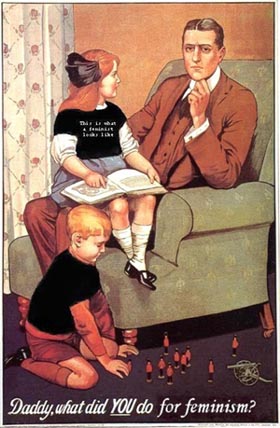 Fawcett (UK) needs YOU!
Stand up for feminism by sending in a photo of yourself wearing a "This is what a feminist looks like" t-shirt.
We want to show that feminists come in all shapes, sizes, races, ages and sexes. What we have in common is a commitment to real equality between women and men.
There's a prize for the best picture and at a special event on 12 September there will be an exhibition of all the photos of supporters and celebrities. You could find yourself on the wall next to Patrick Stewart or Shami Chakrabarti – check out our online gallery now.
Take pictures with your friends, family and colleagues, the more unusual the photograph the better. So far we have received pictures from Nepal, Canada, Italy and Cambodia !